$99 for 1 year

Designed for business people as their advertising tool.
This gift card is valid for 5 years once purchased.
Meaning, you can use it within 4 years to place a 1 year (12 months) ads.
For members/advertisers in good standing, the CARD we'll be upgraded for you to a
secured bank credit card with up to $25,000 limit.
Advertise your deals now or within 4 years for 1 year to millions of bargain hunters
With A2Z GIFT CARD, you'll be able
to place your coupons/discounts ad for
one full year at www.couponsclubofamerica.com
and reach up to 100 million serious BARGAIN HUNTERS
monthly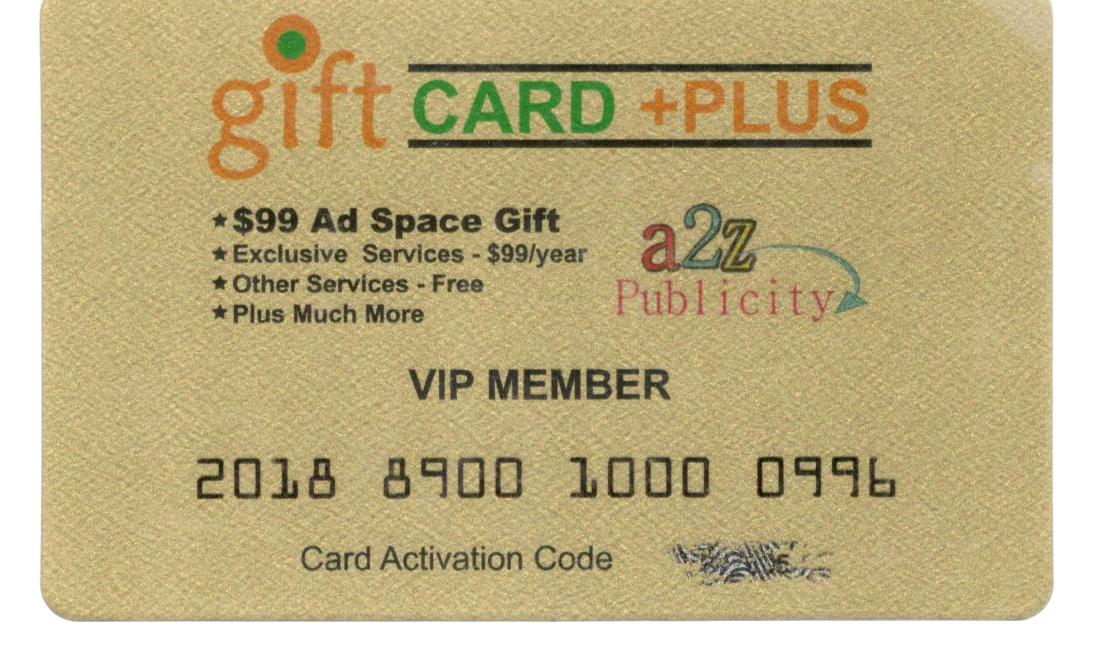 $99 for 365 days or 52 weeks. That's less than $0.28 cents
a day or less than $1.90 a week TO REACH UP
TO 100 MILLION BARGAIN HUNTERS.


As a A2Z Card holder, you'll also enjoy other benefits.


You'll have $5,000 line of credit to purchase any of our
other products. For example, a full page ad inside our
FETCH MONEY online digital magazine is $5,000
while half page is around $3,000

Also, there is always a page inside the magazine which features
different PRODUCTS ad

THAT SECTION IS CALLED . PRODUCTS CATALOG PAGE
You can use your card to purchase any of those products and invoke
your up to $5,000 line of credit
View a front page sample of the FETCH MONEY NEWS
MAGAZINE & CATALOG below:
www.100p1.com/MakersNews-proto1-pages1&2.pdf

You'll simply pay back what you owed. No interest will be added
FETCH MONEY NEWS online digital magazine subscription is
$3.50 weekly or $70 a year but FREE right now.

Note: the $99 a year fee is not for your line of credit. It's for your
advertising space at our coupons club site which is similar to groupon
Your coupons deal discount ads at our coupon club of America
website would reach million of prospects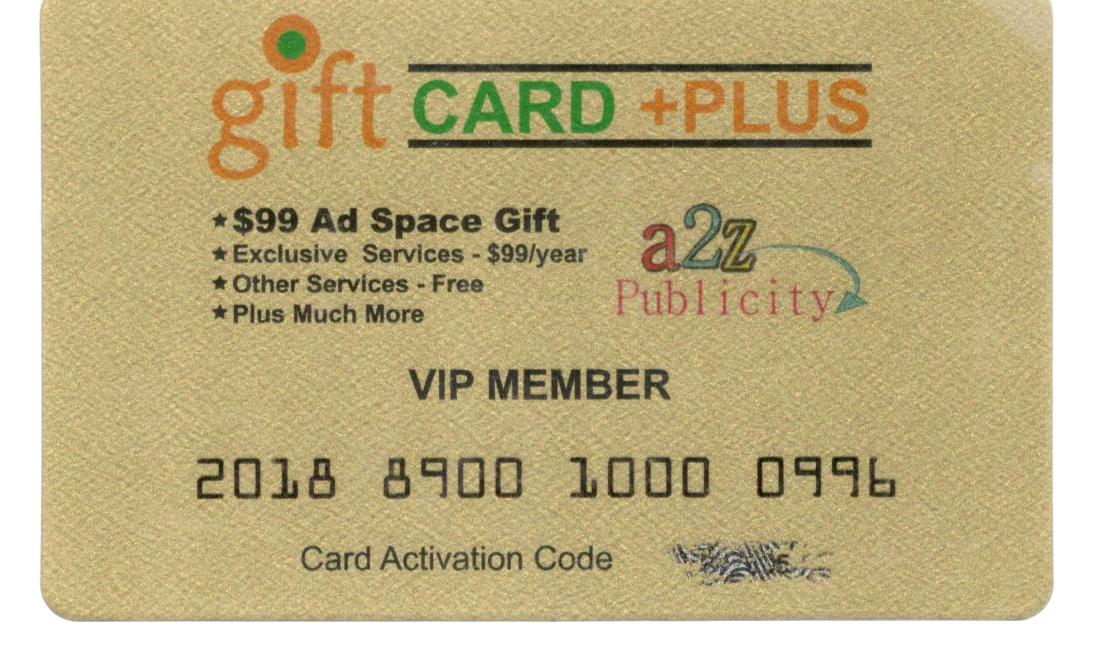 Order your A2Z GIFT CARD today. Only $99 a year.
Visit: https://www.100mtraffic.com/
Note: Order from your Merchant's replicated
web-page.
If you did not have a Merchant, then, order from
the General Merchant's "Buy my product" link below: