EARN UP TO $100,000 ($100K)WEEKLY.
THAT'S UP TO $5.2 MILLION A YEAR.
WORK PART-TIME FROM HOME.
AS A LULU PARALLEL MERCHANT/DISTRIBUTOR.
*Carry no inventories.
*We ship directly to your clients.
*No investment is required to become a merchant.
*Earn up to $100,000 weekly. That's up to $5.2M a year

LuluParallel.com is a products & services marketing company.
A parent Company of : A2Z PUBLICITY GROUP - USA.
A LuluParallel Sales Agent is called a "Merchant"
LuluParallel has a business plan for its merchants which allows each merchant

to earn up to $100,000 ($100K) weekly income legally. That's up to $5.2 million yearly.

Work part-time and get a chance to earn up to $100k weekly every FRIDAY

& without investing money to start as a merchant.
START YOUR OWN ONLINE MEDIA & MARKETING BUSINESS IN

LESS THAN 5 MINUTES.

SIGN-UP NOW .
view LuluParallel MERCHANTS' BUSINESS PLAN.

Visit the website(s) listed below:


You'll see how much money is coming in to you daily
Look, to view a full display of your genealogy tree,
E-wallet income, dashboard, your total earnings,
available fund and etc. You must first join, then,
visit: www.luluparallel.com/login.aspx. Enter your
Merchant ID and password.

Your own DASHBOARD WILL LOOK LIKE THIS
LINK BELOW:
https://luluparallel.com/Screenshot-lulup-dashbd.png
Note:

It is very important to read the entire 33-page business plan at:
See the link below:
https://luluparallel.com/lulu-parallel-merchant-plan-2020-26-pager.pdf

No start-up investment is required.
Sign-up today. Start your business right away, same day.

Start your own Media Marketing
Agency Business in less than 5 minutes.
Earn up to $100K every Friday.

Enter your referral ID. The person who'd introduced you to this program. If you don't have a referral ID, use this: LU101004
View the products Section
https://luluparallel.com/product.aspx See the link at the TOP of this webpage
https://www.luluparallel.com/a2zpublicity-card-flyer2021.pdf


$100K Weekly Income Potential. Be a Merchant. Join now

NOTE After you've signed up, you can
start using your replicated webpage and
this order form to start getting new
buyers & new merchants easily

www.luluparallel.com/a2zpublicity-
card-flyer2021.pdf
__________________________________________________________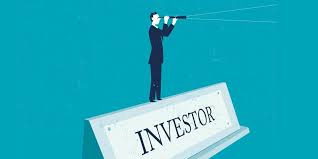 Hello Investors.
If you'll love to make huge money but cannot work as a sales merchant or

you're too busy; Fine, your money will work hard for you.
With as little as $5,000 investment ($5K), you could get back $20, 800 minimum

to up to $1 million maximum
Visit this other website.
Thank you